Welcome to Town of Macclesfield

Town of Macclesfield… A Great Place to Live!

In the Town of Macclesfield, we are defined less by boundaries on a map than by the sense of shared values our residents hold dear. Small town values, guided growth, preservation of historical, cultural, and natural heritage are just a few of the core principles that makes Town of Macclesfield a wonderful place to call home.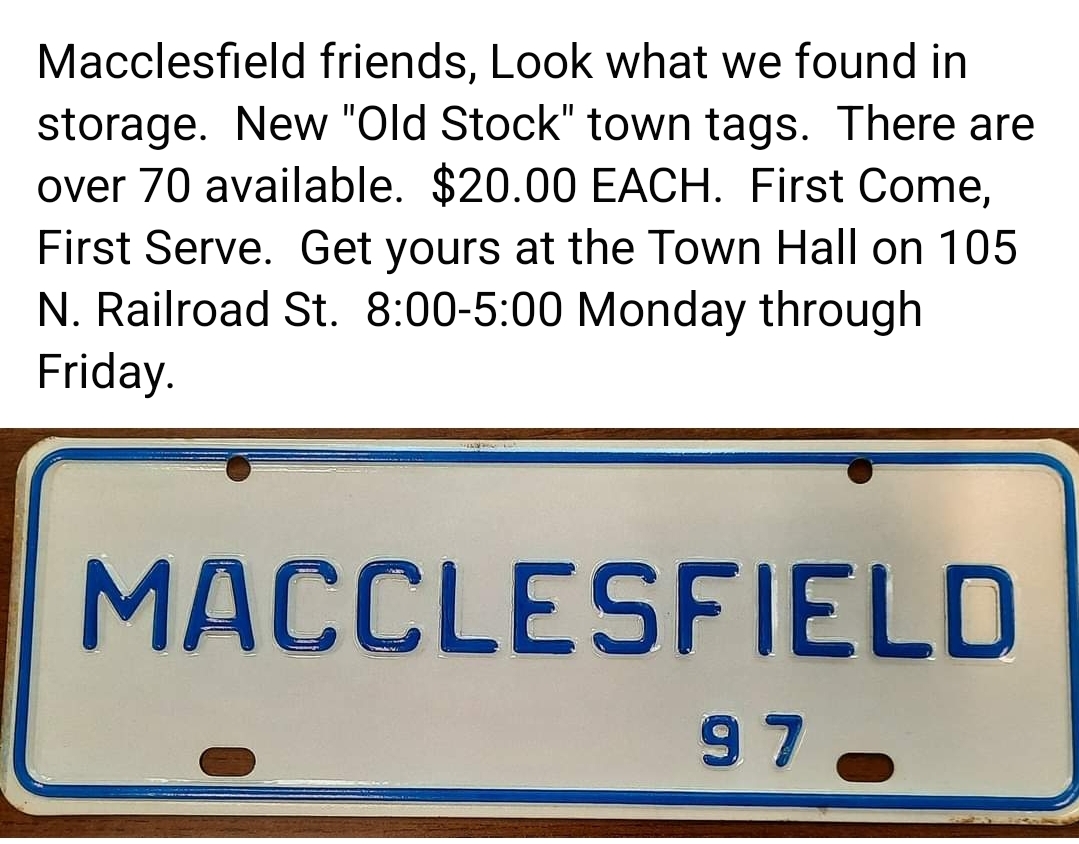 Town Tags for Sale
Featured News
Thanksgiving Week Trash/Debris Pick-up
11/20/2023
This weeks trash pick up will occur on Wednesday morning due to it being the Thanksgiving holiday. The town hall office will be closing early at noon on Wednesday; and will be closed on Thurday and Friday. So if you have anything that would usually be picked up on Friday mornings put it to the...
Fall Festival 2023
10/7/2023
Good morning citizens of Macclesfield, there will be a fall festival this year that will occur on Saturday, October 7th at 10 AM on the town commons. For any questions please fell free to contact us at town hall for futher information. Our fall festival vendor form can be found in the vendor...
Little Free Library in the Park
7/26/2023
MOSS Kids | children's literacy
The town has been working diligently with the MOSS kids to get a childrens little free library set up in the macclesfield park. So that your children can read books and enjoy learning about new things. You can click link to see what the company is all about.